Searchlights Over South Gloucestershire
Our autumn 2019 project presents five weeks of tweets from the Home Front in South Gloucestershire covering the whole of World War II. Supported by the National Lottery Heritage Fund, the project relates real events from the points of view of characters imagined by writer Adrian Harris.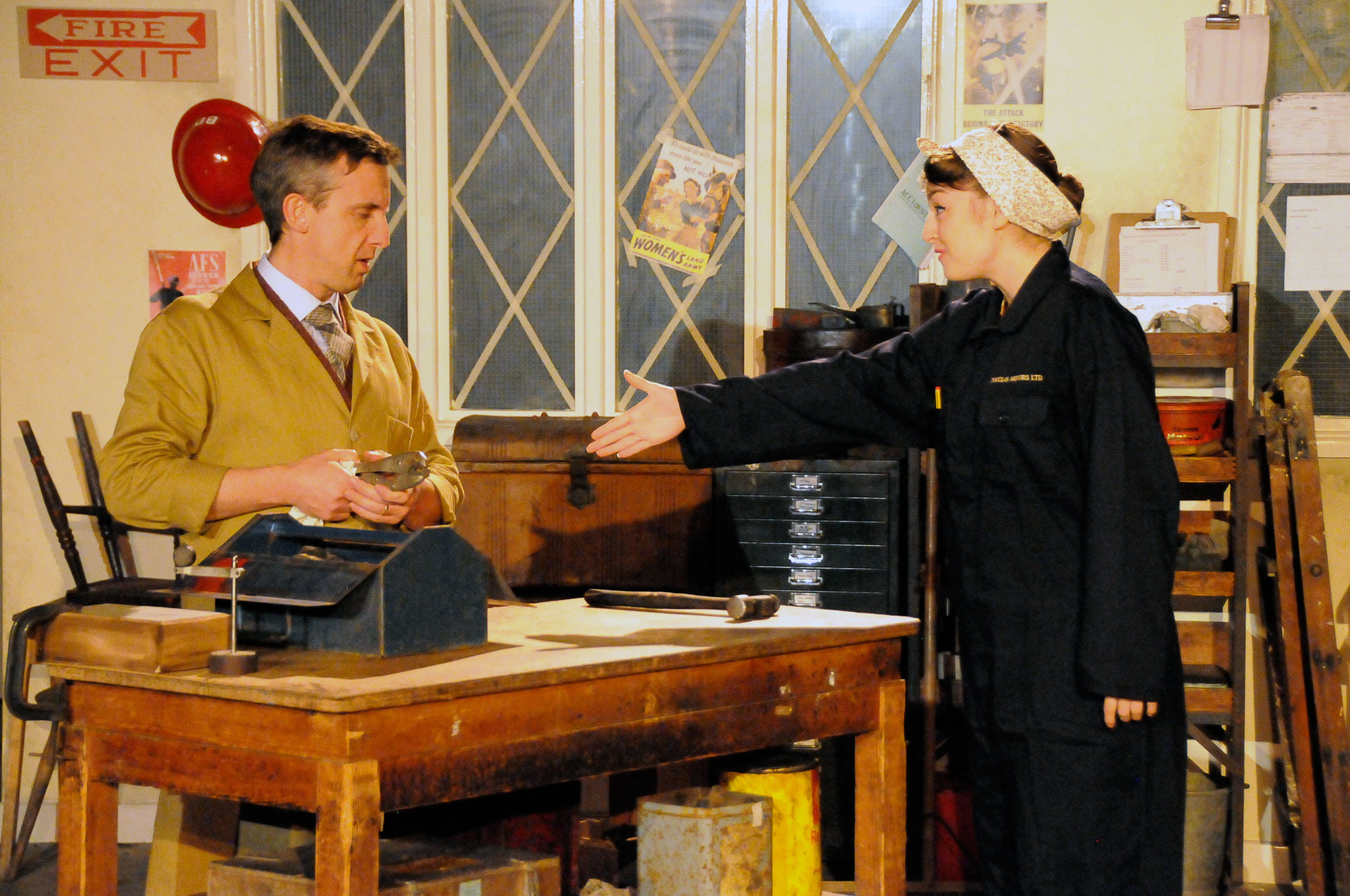 A Theatre Company for South Gloucestershire
Brass Works Theatre is a company created in 2012 to bring professional theatre to South Gloucestershire. We produce original work that often reflects the life and history of our unitary authority area. As well as staging live theatre, we work to develop educational resources and multimedia content.
Picture: Engineers' Blue by Adrian Harris (2012)
The Tower Lane Years
Brass Works Theatre established a fully-equipped professional theatre in premises on the site of the historic Champion Brass Works in Tower Lane, Warmley, Bristol, staging productions at the venue between 2012 and 2016. Here we share some memories from Tower Lane…